A hospital Complaint Form Template or a Patient Complaint Form sample is used when someone wants to file a complaint against a hospital. A medical complaint form is filled with all the essential information and the person making a complaint only needs to fill personal details and the issue which he faced with the hospital.
A hospital complaint form is an important document which is submitted to the authorities who have the right to take action against the hospitals or to punish the concerned staff or hospital. Hence before filing a complaint you must look at some sample complaint forms to get your point across clearly, which will make your claim against a particular hospital effective.
You can download and use sample Hospital Complaint Form Template as per your requirement. Use these Hospital Complaint forms that can be edited and customized before printing. This Complaint form online is available in Word Doc or editable PDF format.
Sample Hospital Complaint Form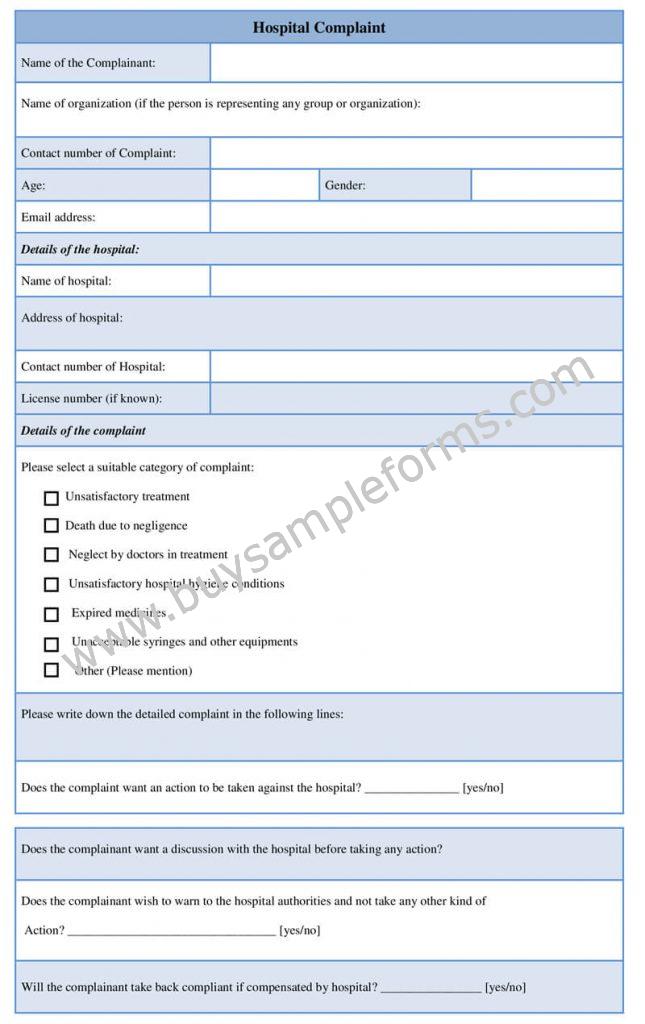 Download Easy to Edit Hospital Complaint Form at only $3.00

Related Posts to Complaint Forms