A complaint can be made against a bank regarding banking, insurance, pensions, savings and investment, credit cards and store cards, loans and credit, hire purchase and pawn broking, financial advice and stocks, shares, unit trusts and bonds, money transfers etc. Any problem with regard to these matters can complained to the bank by filling up the complaint form available in their respective banks. You can file a complaint if you think a bank has been unfair or misleading, discriminated against you in lending. You have to file the complaint at the office of the ombudsman under whose jurisdiction your bank branch is located.
You need to fill up the complaint form, so that the authorities address your problem and take the required action to seek out the problem. The contents of the form generally include the name of the customer, address, and contact number, complaint about and complaint feedback.
Use the printable Bank Complaint template available online. Download it either in MS Word or PDF format. Both MS Word and PDF format can be edited and customized as per your needs.
Sample Bank Complaint Form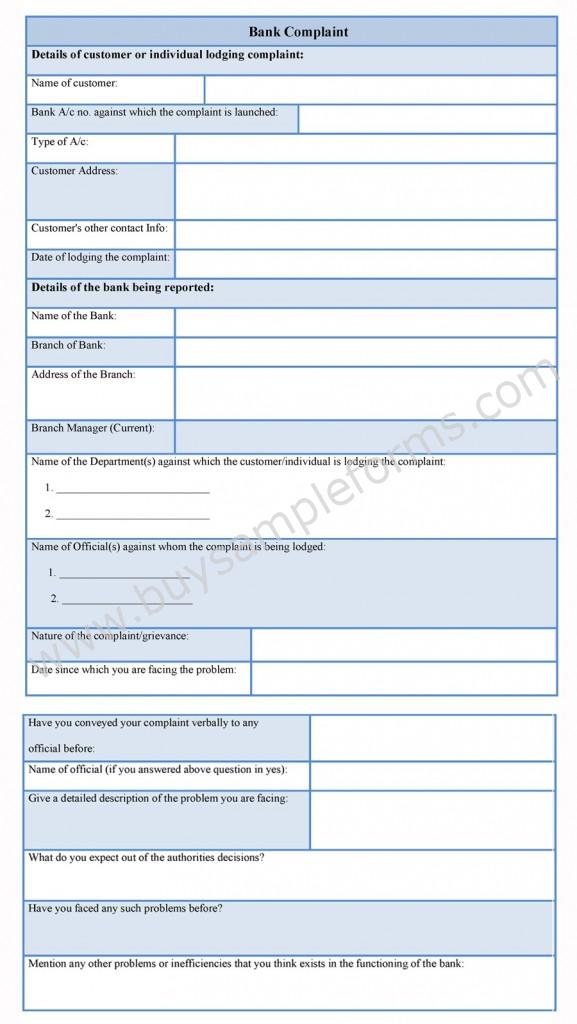 Download Easy to Edit Bank Complaint Form at only $3.00

Related Posts to Complaint Forms